About Our School
Farmingville Elementary School is one of six K–5 elementary schools in the Ridgefield Public School District. Located in beautiful Ridgefield, Connecticut, our school serves over 330 students, helping them establish the solid foundation they need to succeed in middle school, high school, and beyond.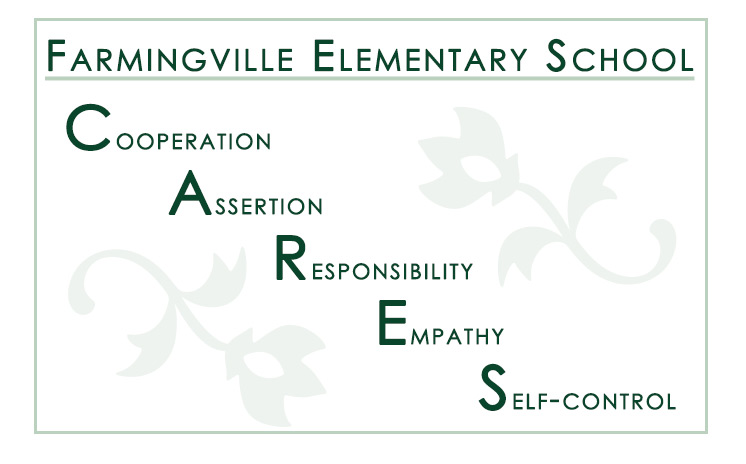 All Ridgefield elementary schools are Responsive Classroom communities. All of our behavioral practices are grounded in our C.A.R.E.S. values and norms.
Cooperation
Assertion
Responsibility
Empathy
Self-Control
Our Curriculum
Farmingville Elementary School's exceptional curriculum adheres to state standards in all subjects, including the core areas of language arts, mathematics, science, and social studies. We also offer instruction in computer coding, art, music, and physical education. Our students leave elementary school well-prepared for success in middle school.
Additional Programs
At Farmingville Elementary, education and inspiration does not only take place inside the classroom. Our students also have the opportunity to take part in unique learning experiences outside the classroom walls.
The Hickories
Farmingville shares a unique relationship with our neighbor, The Hickories, a fully sustainable fruit and vegetable farm. Our generous FES parent community has allowed Farmingville and The Hickories to partner in the creation of a hands-on curriculum. Our students have the opportunity to visit the farm yearly to study and enjoy the lifecycles of the farm's goats, chickens, apple trees, vegetables, and soil.